Are air conditioning units that distribute cooled air through a network
of ducts made of sheet metal located behind walls or ceilings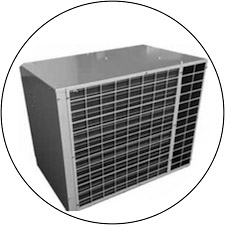 AboveAir Technologies has provided innovative indoor HVAC product solutions for commercial and industrial applications since 2003. As the leader in indoor comfort, precision, and high percentage outside air equipment design, AboveAir has deployed thousands of tons of equipment across North America.
brochure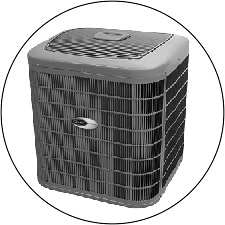 Carrier is a world leader in high-technology heating, air-conditioning and refrigeration solutions. We have of a history of more than 100 years of proven innovation. We solve problems on a global level, and our innovations drive new industries. It is why our products and services are trusted in every corner of the world – and why you can feel good about trusting us in your corner of it.
brochure
Daikin is the World's No. 1 air conditioning company. Daikin is a leading innovator and worldwide provider of advanced, high-quality air conditioning and heating solutions for residential, commercial and industrial applications. With more than 90 years of operation, Daikin has sold millions of systems throughout 140 countries. But what makes us great isn't just our HVAC systems. It's our personal service, commitment to quality and technological innovations that allow us to be a leading HVAC manufacturer.
brochure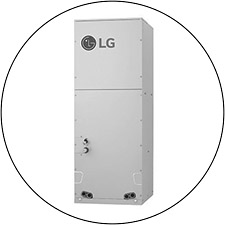 LG Air Conditioning Technologies offers efficient and innovative solutions for residential and light commercial heating and cooling needs. With an expansive offering of both ducted and duct-free options including: the exclusive picture frame Art Cool™ Gallery, the superior heating performance of LGRED° and the industry's first single-phase 5-ton VRF heat recovery unit, LG delivers on the quality, performance and style that consumers expect.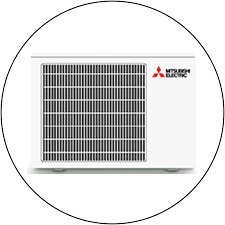 Whether you have a single uncomfortable room, you're renovating your entire house, or you're building a home from scratch, Mitsubishi Electric has a Zoned Comfort Solution® that fits your unique needs. Because our systems focus on individual living spaces rather than treating every room the same, it's more customizable, more energy efficient and easier to install.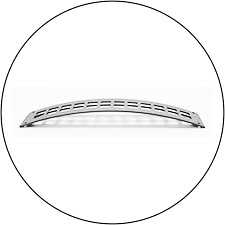 Coco Architectural Grilles & Metalcraft, also known as Advanced Architectural Grilles, has been a cornerstone in the upscale custom metal fabrication industry since 1909. Our diverse knowledge of manufacturing and finishing methods, in addition to design and engineering aptitude, affords our clients exceptional workmanship on each and every project.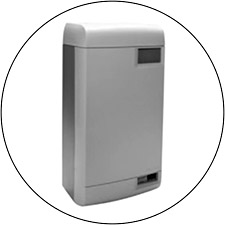 The most accurate and efficient hime humidifief available
Nortec, a world leader in commercial humidification, has
designed a new sleek and easy to maintain residential
humidifier. The RH2 humidifier features the same
state-of-the-art electronic technology as our commercial
units, delivering accurate and dependable humidification
to your home.
brochure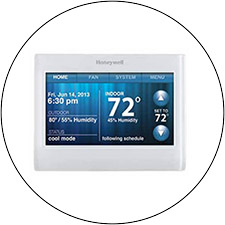 This Second Generation Wi-Fi Smart Color Thermostat is ideally suited for the connected home. It's packed with smart features, a customizable touch screen and our simple setup. Did we mention it's also colorful? You can change the screen's background color to match wall color, mood or favorite team.
brochure